KIT R120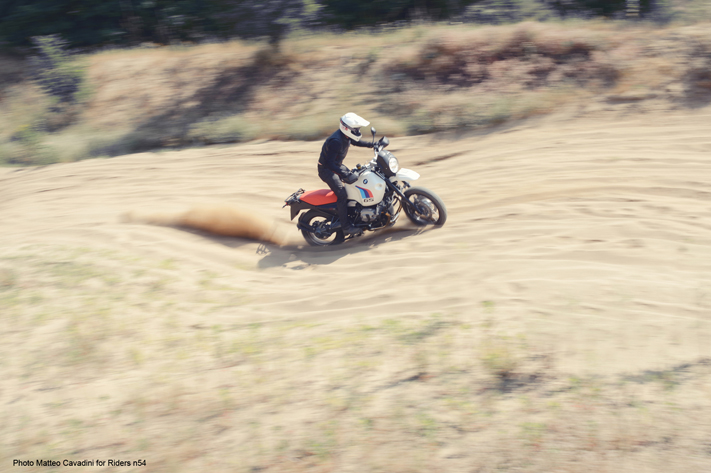 The KIT R120 G / S marks a return to the origins of the G / S while maintaining the comfort and drivability of your bike.
After about 4 hours of editing in KIT R120 G / S have revolutionized the look of your bike making it unique, as the original without changing anything. Basically you have two bikes in the garage by paying only one stamp and one insurance.
The kit is compatible with all models R1200 GS 2004 to 2012.
At any time you can restore your bike in original configuration.
Of course, in addition to KIT R120 G / S base, you will have the ability to implement R120 accessories.
We are also preparing a series of accessories in style R120 will be surprised ...!
The bike setup can be equipped with luggage R120 original ADV aluminum metal frame, or by purchasing our frames cod.1220 suitcases you can fit the classic original Vario plastic (see configuration).
Equipped with pneumatic or THC Karoo, will not even off-road obstacles, because the precious original parts are safe in your garage.
Personalise it with the configurator and judge for yourself. The R120 becomes according to your tastes fantastic replica of the 80 GS or an elegant scrambler.
The KIT R120 G / S is supplied painted with everything needed for installation.
Shape it with the configurator on
www.unitgarage.com/kit_r120_gs
The base price is Euro 3920.00 VAT included.
IMPORTANT
The kit is compatible with the R1200 GS models from 2004 to 2012.
And 'possible to mount the kit on the Adventure model only by replacing the original plastic container with the original model R1200 GS.
Unit has no connection with the BMW brand and / or its distributors. All products with trademarks, names or logos identifying the motorcycles are considered only as a reference to the use of accessories manufactured by us. Riff. Article. 1 a R.D. 21/06/1942 n. 929 and following.